Franky Zapata, inventor of the FlyBoard, shakes off earthly ties and takes to the air for an official world record.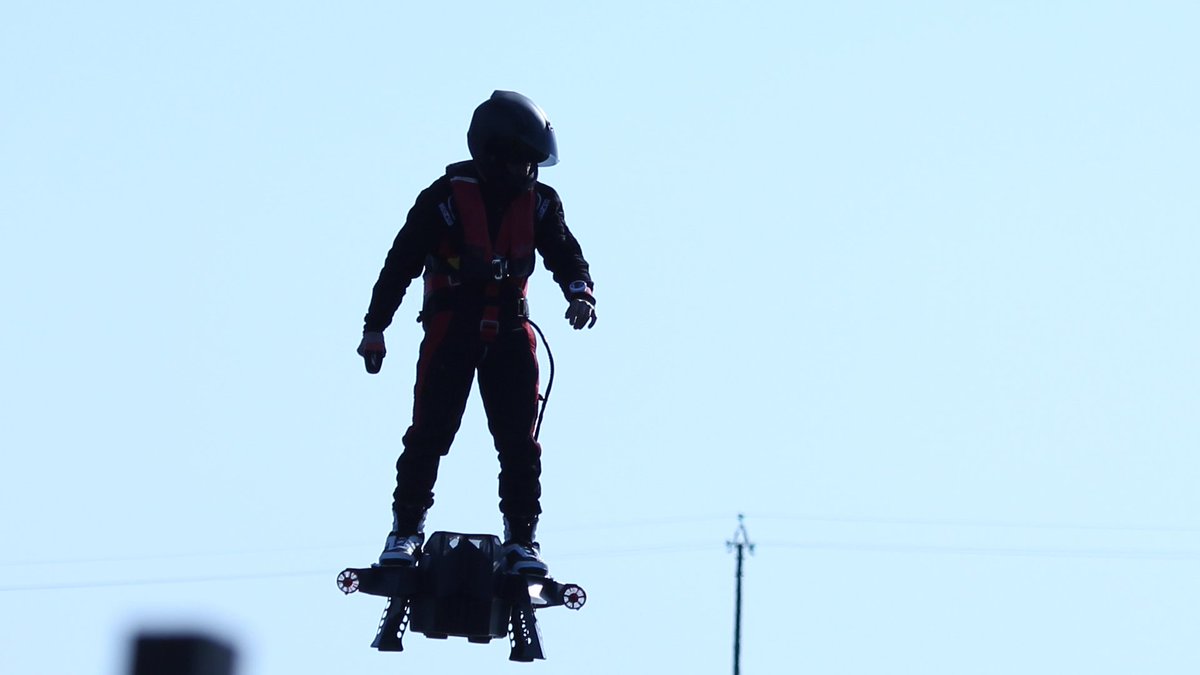 Here's an introduction to Franky Zapata and his previous invention, the Flyboard®.
Here's Franky's Flyboard® Air Test One video, which was as viral hit and produced much speculation as to whether the Flyboard® Air was real or fake.
So it was real and today Franky Zapata set a new official world record on his Flyboard® Air.
Smashing the old one Franky set new a official world record: farthest flight by hoverboard of 2,252.4 meters!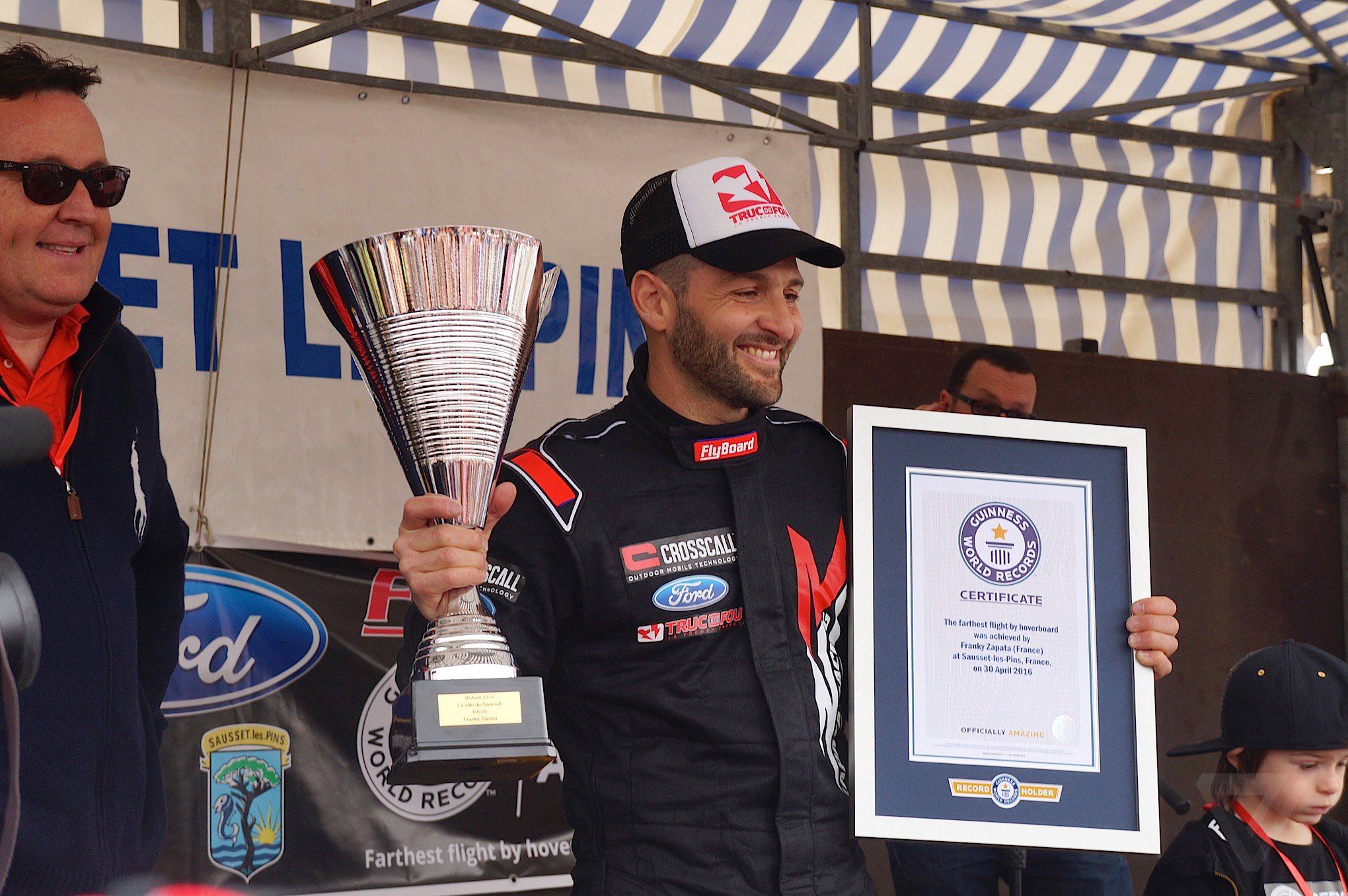 Click play below to watch Franky set the new world record!